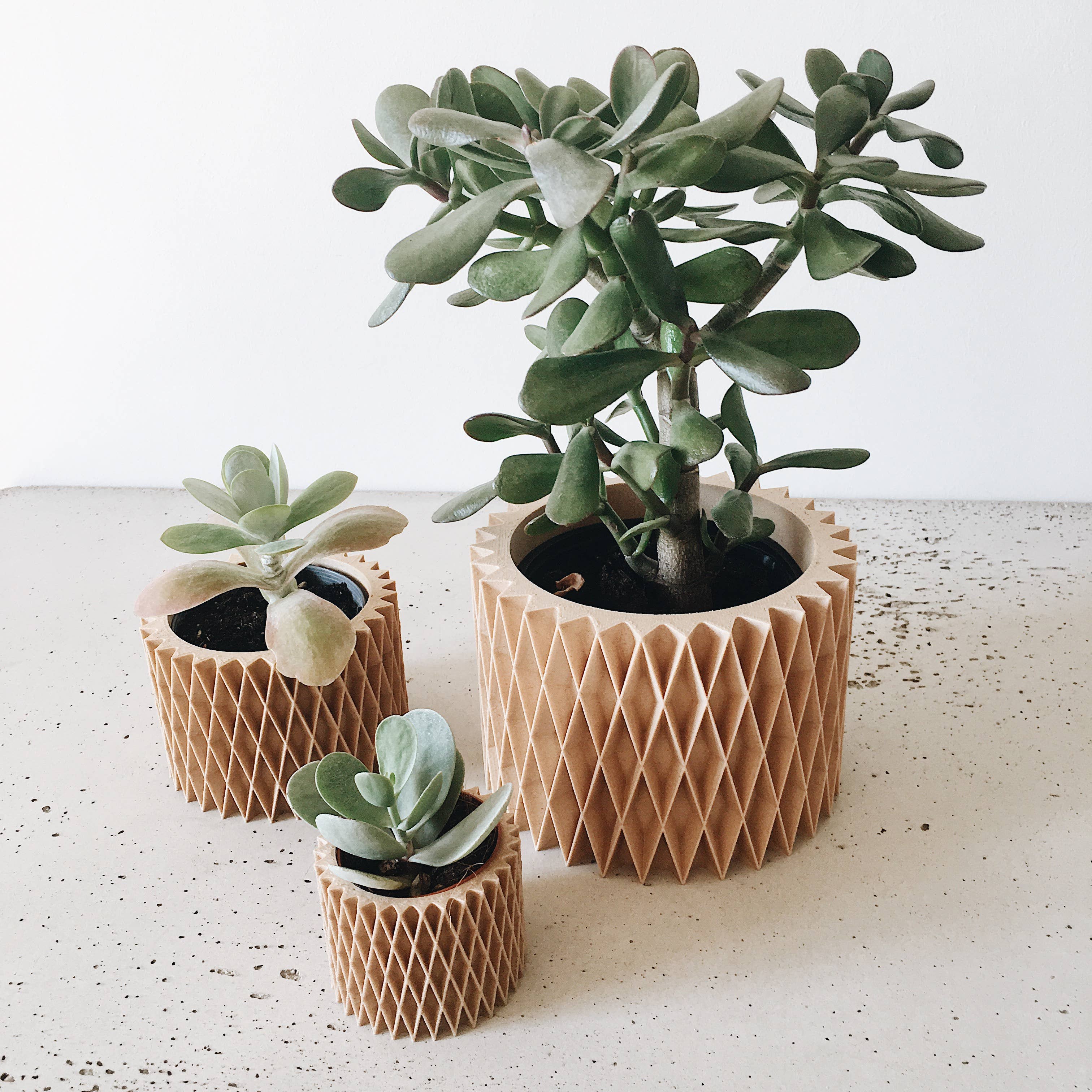 NATURAL LARGE PLANTER (largest size in picture)
Indoor wood planter perfect for succulent and cactus plants.
DESCRIPTION Bring a touch of originality and modernity to your succulents or cacti in pot with this planter printed in wood. Its clean lines and its material will bring a modern, natural, and Scandinavian touch to your home, but also makes an original planter gift for your loved ones
Large planter : inner diameter 14 cm x height 12 cm
This plant pot is made with a vegetal and ecofriendly material : a blend of bioplastic made with cornstarch (70%) and recycled wood fibers (30%). Its composition makes our planter sustainable and entirely biodegradable ! This material gives the look, feel and unique smell of raw wood.

Made in France