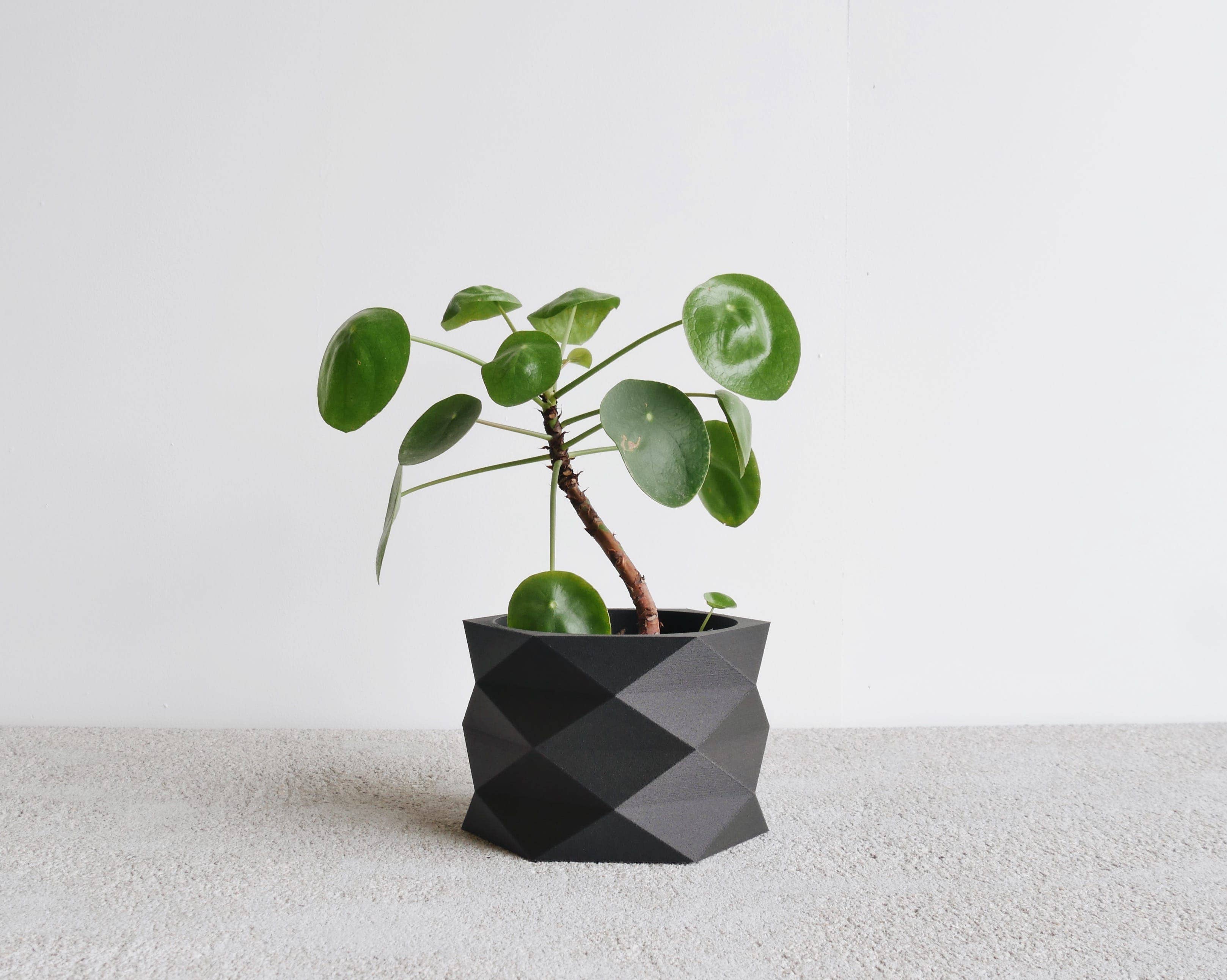 BLACK - Medium
Diamant – indoor planter for succulent and cactus. Minimalist and geometric design for your home decor. Original planter gift.
DECSIRPTION Bring a touch of originality and modernity to your succulents or cacti in pots with this geometric planter, printed in wood. Its clean lines, inspired by origami, and its material will bring a natural, modern, and original touch to your home decor, but also makes an original planter gift for your loved ones!
Medium planter : inner diameter 8 cm x height 7.5 cm -
COMPOSITION in addition to decorating your home with this pretty little pot, you are doing good for the planet! This planter is made of an organic material : a blend of recycled wood fibers and bioplastic made from corn. Its composition makes it fully sustainable and eco-friendly.
Made in France