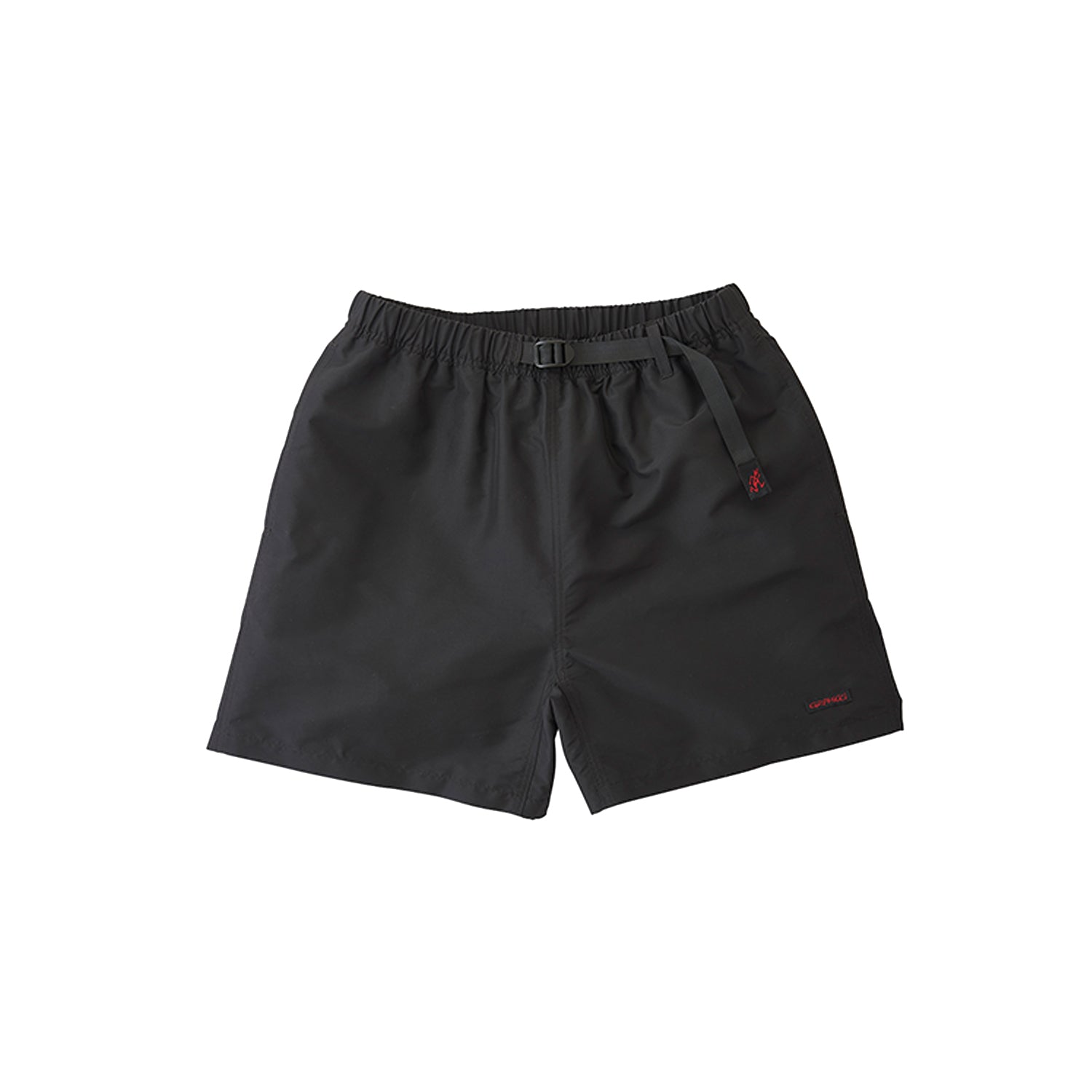 BLACK
Made from Active Shell Material - Polyester 100% 
Water-repellant fabric
Back flap pockets
Shorts with no zip fly
Inseam 5"
The G-Shorts are representative of Gramicci. These original shorts were the base for the canyon shorts that were created to suit modern needs. They have flap pockets on the back, a loose silhouette, and the shortest length among Gramicci's shorts. Despite having a high density, they have an elegant, soft appearance. They can adapt to sudden rain and wind, as their materials are water-repellent and do not allow the wind to pass through easily, making them suited for the mountain, the waterside, and the city.